Antalya is moving towards its target of 16 million with the increase in the number of tourists compared to last year.
Rıza Perçin, president of the Mediterranean Regional Representative of the Association of Turkish Travel Agencies (TÜRSAB), said most tourists came to Antalya from Germany this year.
Perçin explained that the weather also affects the tourist's vacation preference and stated that tourist density has increased with the warming weather. Noting that the import costs are reflected in the packages, Perçin said: "Our target in tourism was 16 million. The season has changed a bit, our season will continue until the end of November. We hope to reach 16 million." he said.
Noting that there has been a change in reservation habits after the epidemic, Perçin stated that last-minute reservations are now more popular.
"WE WORK LIKE A BEE"
Emphasizing that Russians spend most of their holidays in Antalya, Perçin said:
"Hotels in the city were filled with guests from Germany until the end of May. Visitors from the British, Polish, Dutch and German markets are plus points. The pandemic has taught us something. Our travel agency friends have also entered other markets. Let alone the capitals, the countries that we don't know, that we don't hear much about."Very few visitors come here now. Tourism and travel agencies are the bees of tourism. We work like bees, we will bring 16 million inshallah. Tourism has diversified a lot."
Hakan Saatçioğlu, vice president of the Professional Hotel Managers Association (POYD), said tourism activity started to pick up significantly in June.
Saatçioğlu said that the occupancy rate is pleasant and that there are also surprise markets this year: "There are significant increases in the Polish and UK markets. Germany is currently our number one market, followed by the Russians. The British will follow. further development. For Antalya, there is a target of 16 million tourists, but we think we can exceed this number." he said.
Kemer Region Promotion Foundation Chairman Volkan Yorulmaz stated that there is a serious increase in the domestic market, especially with the increase of holiday vacation to 9 days and school holidays.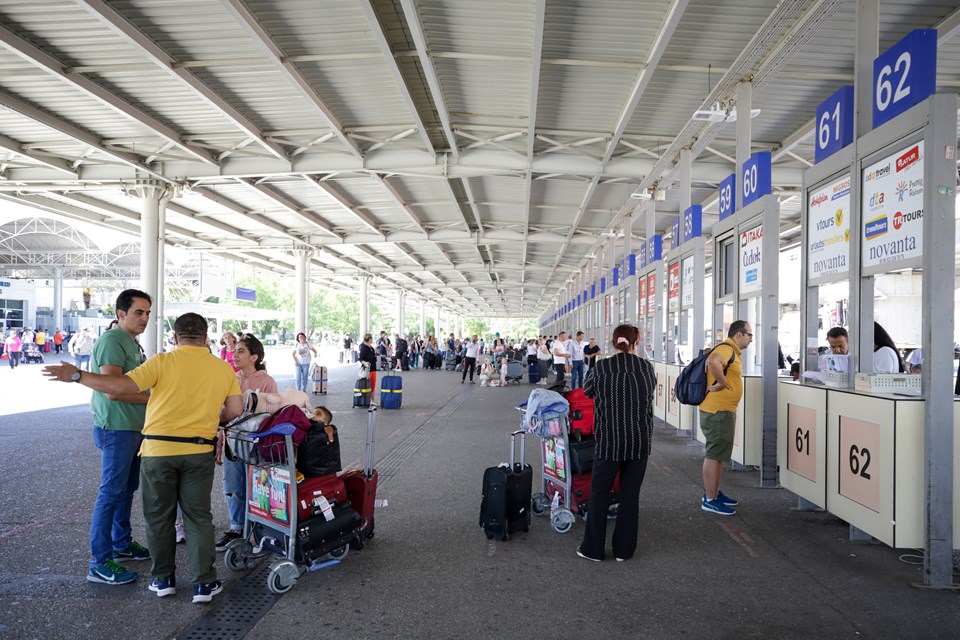 Yorulmaz stated that they had a difficult April and May and said that as of June the numbers that will make you smile have been reached. Yorulmaz said both international and domestic reservations continue to increase:
"Germany and Russia are our two main markets. The domestic market and England are our main markets behind it. It reaches a significant number in Poland. In addition, there is serious demand in the European market, especially in Belgium and the Netherlands. In Eastern Europe, Serbia, Czech Republic, Moldova "There are also arrivals from countries such as Albania. Market and tourism diversity is very important. Our goal this year is to exceed the 2019 numbers, which is an achievable goal. We can end the year with a figure in the range of 16-17 million."