"Floating History" Nava Scoala Mircea docked at Izmir Alsancak Port
"WE GET A LOT OF EDUCATION"
"Nava Scoala Mircea"We started sailing at the beginning of July. Romania has training on the open sea. They invited two people from the Turkish Naval Academy. We were approved with my friend. We went to Constanta and boarded here.
Then we went to the Greek port of Piraeus and then to the port of Taranto in Italy and now we are in Izmir. We return to Constanta from Izmir and return to Istanbul. Teaching period is good and fun. We climb the masts of the ship, set sail. We get a lot of training like man overboard training, fire training.
Because we came among people we didn't know before, our English improves by speaking English. We made new friends. There are not only Romanian students here. We had two friends from Germany, they left for Italy. There are friends from Italy, Poland, Spain and Lithuania. So it is a very good experience."
Kaan Bilgen, student of the 4th class of the naval academy, said: "This is the first time we sail on a sailing ship. training on an 80-meter sailing ship; It's really a great experience for us. We also have many foreign friends here. We have Italian, Spanish, Bulgarian, Latvian, Polish friends. It is important for us to spend time with these friends and attend training sessions.
Our commanders kindly treat us as if we were guests. We try to adapt quickly to their different training programs. The process developed quickly and I can say that I got used to this. Similarly, military discipline here is the same as anywhere else. Everything here is more handmade. "We're dealing with ropes," he said.
FREE VISIT
The military sailing training ship of the Romanian Navy will be in port until July 27 and can be visited by anyone who wants to.
Entry is free from the Izmir Port Passenger Terminal, but an ID (ID or Passport) must be presented for security checks when entering the terminal.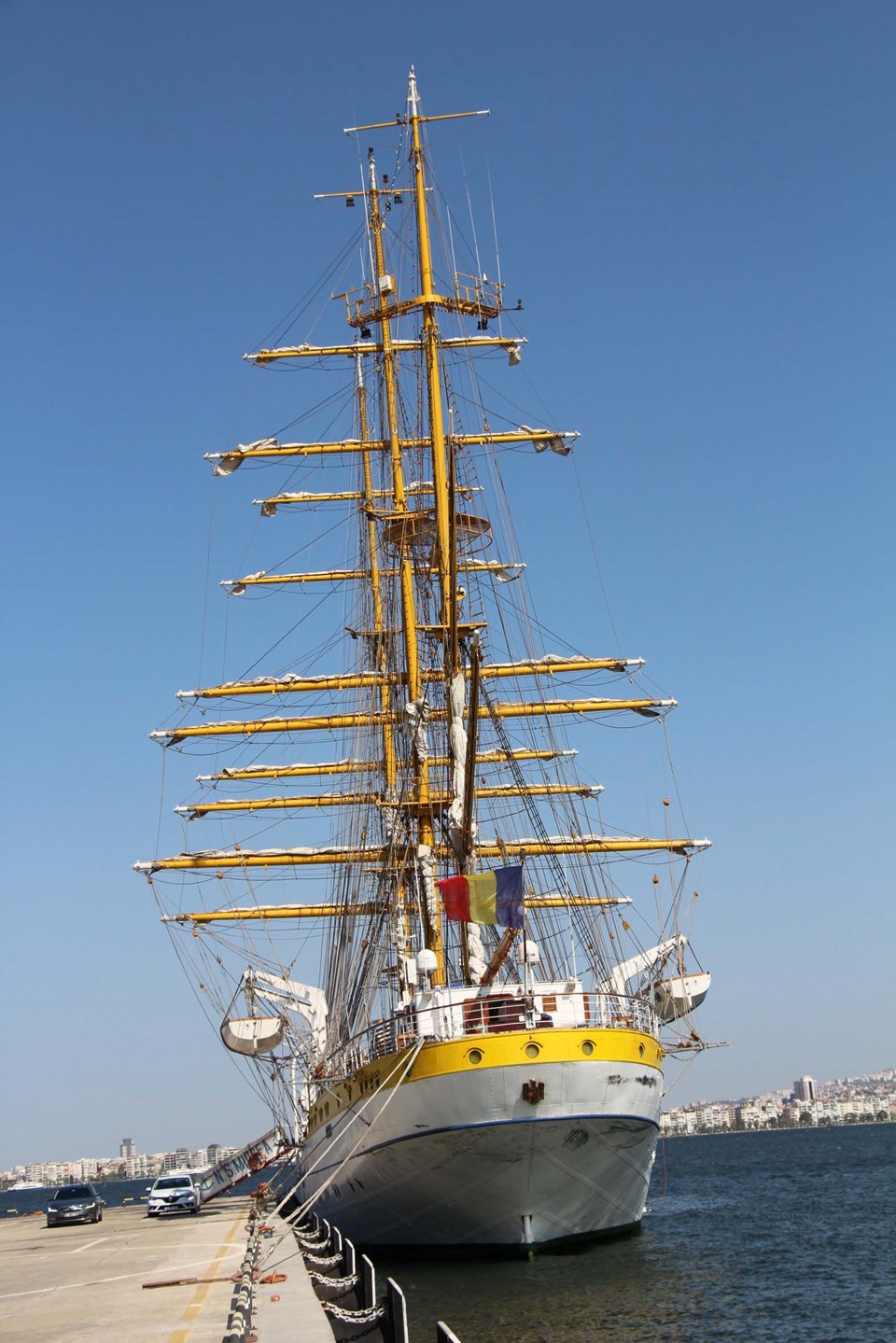 THE SHIP TAKES ITS NAME FROM "MIRCEA", WHICH LORD AND VOYVODA
Taking its name from "Mircea", the ruler and voivode of Wallachia between 1386-1418, there is a galleon representing the ruler under the bow tie on the bow of the ship. The ship was in captivity in the USSR from September 1944 to May 1946.
In 1976, she became the first naval vessel to cross the Atlantic to represent Romania in celebrations of the 200th anniversary of American independence. It has since crossed the Atlantic twice more.