The excavation of the new season has begun in the Balatlar Construction Group
carried out with contributions from the Ministry of Culture and Tourism and the Turkish Historical Association. Balatlar Building Society In the remaining 13 years, 1600-year-old floor mosaics were found, as well as baths, church ruins and fragments of sculptures.
The rest of the artifacts, some of which were restored last year and ready for display, will be restored this season.
Mimar Sinan Fine Arts University Faculty of Arts and Sciences Department of Art History and Balatlar Bouwgroep Excavation Head Prof. dr. Dr. Gülgün Köroğlu said that 14 years ago they turned a destroyed building, of which only a small part was visible, into cultural heritage.
Köroğlu emphasized that the 13-year excavation process has been very successful for this reason and stated that the excavation boundaries are now approaching the final part as no new expropriations have taken place.
"SİNOP IS VERY HAPPY WITH VILLA-STYLE MOSAICS"
Pointing out that their main goal this season is to restore the architecture and mosaics in the existing excavation area, Köroğlu said: "A very important find was found last year. We found a pebble mosaic pavement from the classical period. This is the part of a house where men eat. We will clean it up, excavate it and restore it," he said, adding:
"There are not many such important villa-style mosaics in Anatolia. Sinop is very lucky in that regard. We also have tomb mosaics from the early Byzantine period. Their restorations have been completed. Hopefully a protective roof and walking paths will be built on them. Our restorations – and restoration works will continue in this way."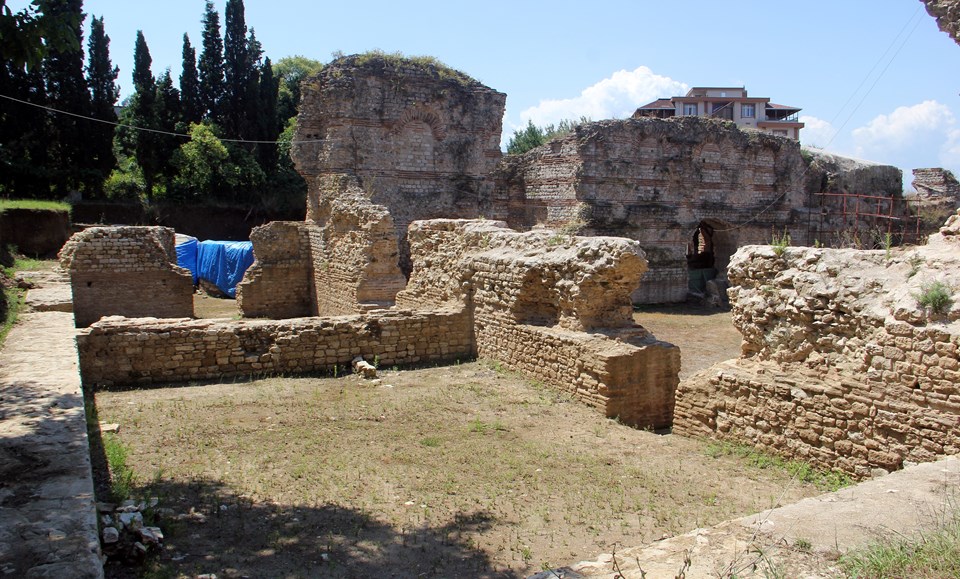 Köroğlu noted that their excavations shed light on many scientific periods and said: "There are building remains here from the Classical and Hellenistic periods. We have identified them. We've identified the parts of the huge Imperial Bath. Then we established that the important churches of the city were located here during the Byzantine, Seljuk and Ottoman periods. There is a construction that parallels the history of the city, which we have uncovered. Of course it is historically very important. We only saw this kind of stratification in history books. Whatever cultures have come and gone, we have found their remains. In that sense it is very important. The friends of my team members started making very high quality publications. Thanks to them, it was introduced to the field of science in the world and in Turkey."