The 'oil crisis' between the US and Saudi Arabia! Blood pressure had risen, new statement: Recently…
After the oil crisis in the war between Russia and Ukraine, US President Joe Biden called on the OPEC+ group to increase oil production, and the OPEC+ group responded to this call by cutting oil production. While it was argued that there were economic reasons for this decision, the US accused Saudi Arabia of having acted together with Russia. New statements on the subject came from the US and Saudi Arabia. US National Security Adviser Jake Sullivan said there may be changes in US security assistance to Saudi Arabia and Biden will not meet Salman at the G-20. "We are surprised by the allegations that the Kingdom sided with Russia in the war in Ukraine," Saudi Arabia said.
"BIDEN WILL NOT BE HAPPY"
Tensions between Saudi Arabia and the United States mounted after the Organization of the Petroleum Exporting Countries (OPEC) and the OPEC+ group, which consists of non-OPEC-producing countries, decided to cut oil production starting next month. In his statement, US National Security Adviser Jake Sullivan said US President Joe Biden is re-evaluating relations with Saudi Arabia and said Biden will act "systematically" on the matter. Sullivan stated that no change is expected in US-Saudi Arabia relations in the near future, saying: "So the president will not act hastily. He will act systematically and strategically and will take the time to educate the members of both consult the parties."
CHANGE IN SAFETY ASSISTANCE
Sullivan explained that changes in US security assistance could be one of the responses to Saudi Arabia, saying: "There are changes in our approach to security assistance to Saudi Arabia, but I will not stand in the way of the president. have to say is nothing in the short term," he said.
HE WILL NOT MEET SELMAN AT G-20
He stated that Biden does not plan to meet Saudi Crown Prince Mohammed bin Salman at the G20 leaders' summit, which will take place on the Indonesian island of Bali on November 15-16. Asked whether Biden considered Russia's use of a small tactical nuclear weapon or detonation of a bomb in the Black Sea less serious than a larger bomb, Sullivan stressed that making such a distinction is "dangerous" and that President Biden wouldn't. of nuclear weapons on the battlefield in Ukraine is the use of nuclear weapons," he said. Sullivan also sent a very clear and determined message to Russia that NATO allies and other responsible countries, including China and India, are using nuclear weapons in this war. He said it was his duty.
"WE ARE SURPRISED BY THE accusations"
A statement came from Saudi Defense Prince Khalid bin Salman. Selman said in a statement on his social media account: "We are surprised by the allegations that the kingdom sided with Russia in its war with Ukraine. It is worth noting that these baseless allegations do not come from the Ukrainian government. Although the unanimous OPEC+ decision was purely for economic reasons, some accused the Kingdom of supporting Russia Iran is also a member of OPEC, does that mean the Kingdom is on Iran's side?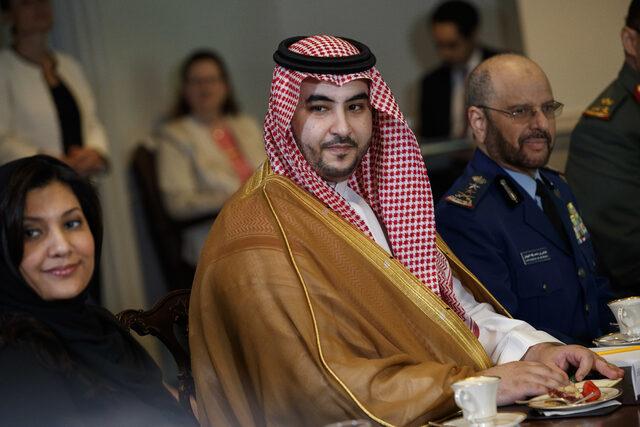 WHAT HAPPENED?
The OPEC+ group decided last week to cut its oil production targets by 2 million barrels per day despite oil supply expected to be tight, held on October 5 in Austria's capital Vienna. US Democratic delegates introduced a bill to Congress to repeal the US military presence in Saudi Arabia and the United Arab Emirates (UAE). Democrat Senator Bob Menendez, who chairs the Senate Foreign Relations Committee, has called for the cessation of most US arms sales to Saudi Arabia after the OPEC+ move.
Source: UAV
CLICK TO GO BACK TO THE HOMEPAGE

Ukraine is plunged into darkness! "Please take this seriously"

Erdogan made the opening! It suddenly sprayed on the guests.

Statement from the Ministry! License renewal deadline extended