What Type of Monitor Stand is Best?
The hours spent at the desk, both at school and at work can be excessive. During this time, a stand where you can place your monitor can be the most useful product you can buy for yourself to minimize neck and back pain that can cause problems for you. Are you ready to check out the monitor stands we have listed for you that are useful and will bring a modern look to your office?
1. For those who love modern accents in the office: Fagus Wood Monitor Stand
---
If extraordinary pieces take center stage in your office design, you may also need a modern designed monitor stand. Fagus Wood Monitor Stand, made of American walnut, can be used for your office or study. With the dimensions of 54x23x10 centimeters, it is possible to bring your monitor to eye level and feel comfortable. The space at the bottom of the product also offers storage space for your books or keyboard.
Product Review
2. For those looking for a solid stand: Vudi Design Metal Macbook, iMac, iPad, Windows Display Monitor Riser
---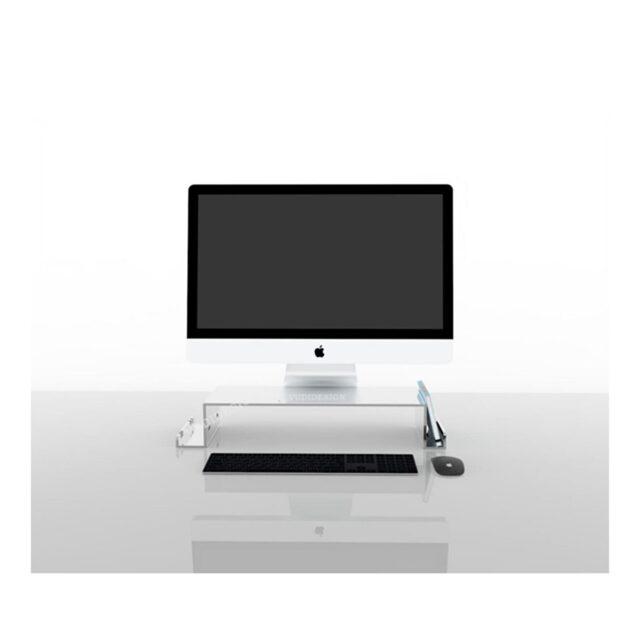 Vudi Design Metal Macbook, iMac, iPad, and Windows Display Monitor Riser, which can be more robust than wooden products; It is designed as a single piece of three millimeters of steel. The product, whose metal surface is covered with a glossy chrome-plated transparent plate, ensures that you will not experience any blackening problems. With its size of 48x25x10 cm, it looks modern on the table. You can easily choose this stand because it does not stretch.
Stanley thermoses and cooler bags that you will admire for their quality and durability

If you are looking for comfort and quality in sportswear, you will not miss the opportunities in Adidas products.

We hope you like the products we recommend. If you decide to shop through this content, News may earn revenue/commission from the links. News is not responsible for the problems caused by the sellers after the purchase.
3. Monitor Stand and Storage: WoodACT Doremo Monitor Riser
---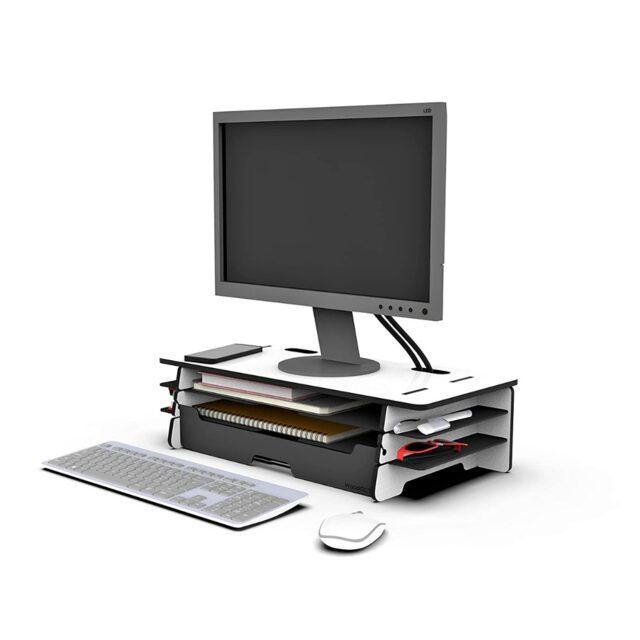 If you're someone who likes to use a lot of materials while working but also doesn't like clutter, our next recommendation is for you! WoodACT Doremo Monitor Riser offers multiple functions simultaneously and keeps your work area organized thanks to the specially designed partitions. It hides bad-looking cables with its handy design. It differs from its counterparts in that it has a weight capacity of 50 kilograms.
Product Review
4. For those looking for a strong monitor stand: Ergoflex North Bayou 17-27″ monitor holder
---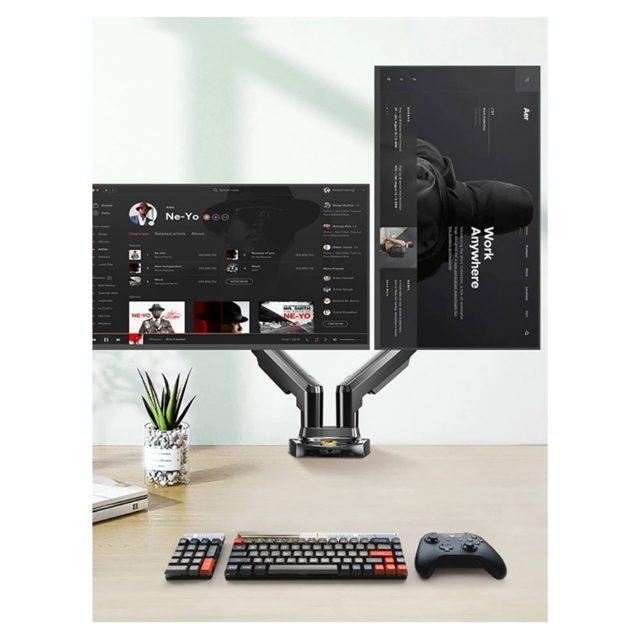 If you have to work with two monitors and one monitor has to be sideways and the other upright, the Ergoflex North Bayou Monitor Holder is a product that can meet your needs. The two arms have an independent load capacity of up to nine kilograms. This monitor holder is suitable for your 17-27″ monitors and allows you to adjust the height to your liking. This way your neck pain problems will be reduced.
5. For those who want a stylish product: BoYata Monitor Stand
---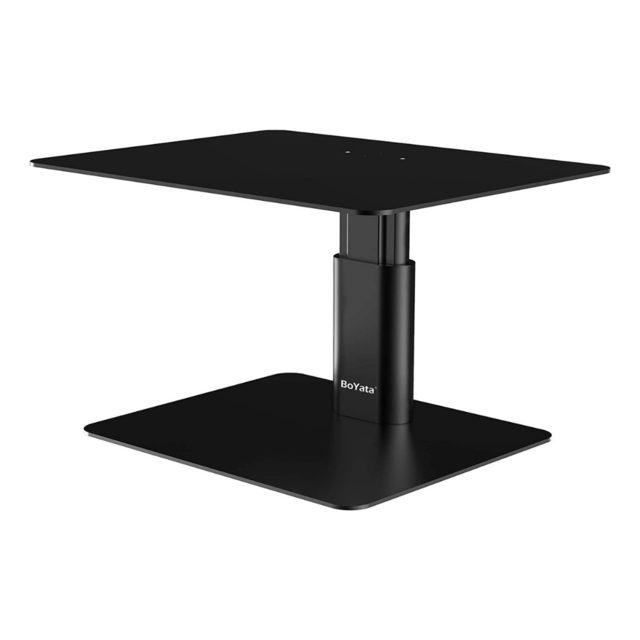 Click here to become a Prime member and enjoy free shipping and many more benefits!
There is a knob to adjust the height of the BoYata monitor stand according to your comfort and desire. In addition, the product has a carrying capacity of 15 kilograms. Thanks to the non-slip pad on the base, it is almost impossible to slide the stand. You can store your keyboard or other items that you constantly use in the space between the monitor and the base. If you are looking for a stylish and convenient monitor stand, you can give this product a try.
Product Review
6. For those who like black: MegaStok Desktop PC Riser
---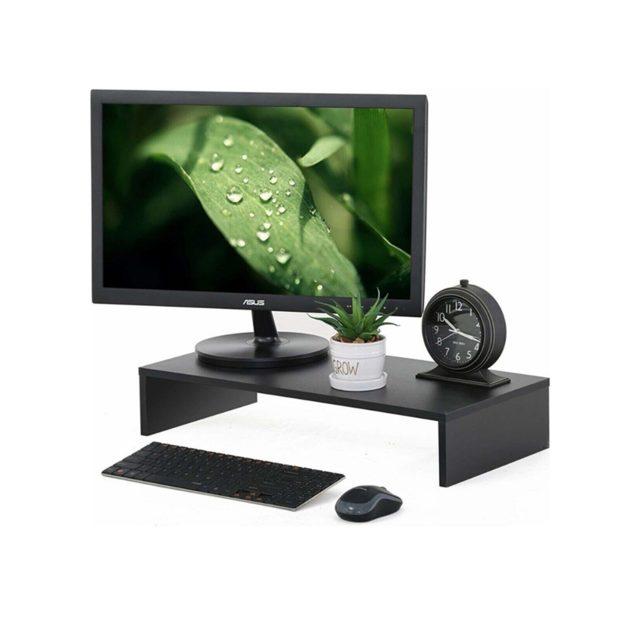 "I can't give up black." Let's get it here! MegaStok Desktop PC Riser helps you add a simple touch to your office or study. It offers a comfortable use because there are silicone stoppers on the bottom that prevent slipping. Wrapped with shock-absorbing PVC tape that helps prevent you from being damaged when you bump into the edges, the product makes you feel more comfortable while working with the computer.
Recommended Content: What Type of Headphones are Best for Flying?
7. For users with two computers: NPO 10″-27″ adjustable notebook stand and monitor holder arm
---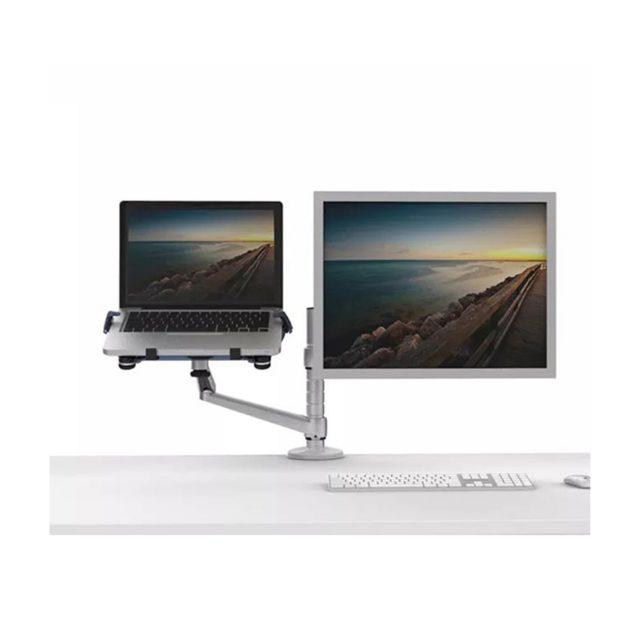 If you have a job that requires you to use more than one computer at a time, give the NPO 10″-27″ Adjustable Notebook Stand and Monitor Holder Arm a shot. Produced for your monitors and laptops between 10-27″, the stand has a maximum lifting capacity of 10 kilograms. We recommend that you do not miss the 360° rotating desk stand, which fits your desk with its simple design.
8. "Keep my stuff tidy." For those who say: Bontec Drawer Monitor Stand
---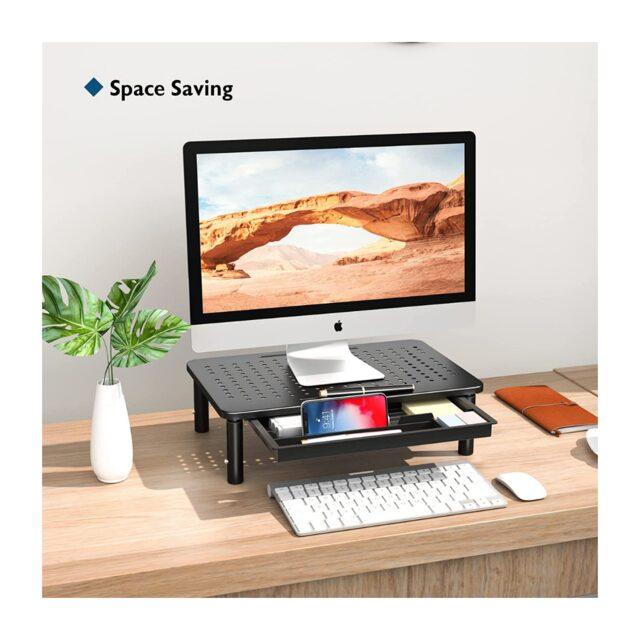 Since pens and papers occupy an important place in business or at school, they should always be at hand. Bontec Drawer Monitor Stand allows you to use your monitor more comfortably and organize your things at the same time. The stand, which is made of rubber-alloyed steel and polycarbonate, helps your computer breathe thanks to the small holes in it. Thanks to the non-slip rubber feet, the chance of the product falling is almost negligible.
9. For those who work at a large desk: Emkawood Carry White Monitor Riser Soundbar Stand
---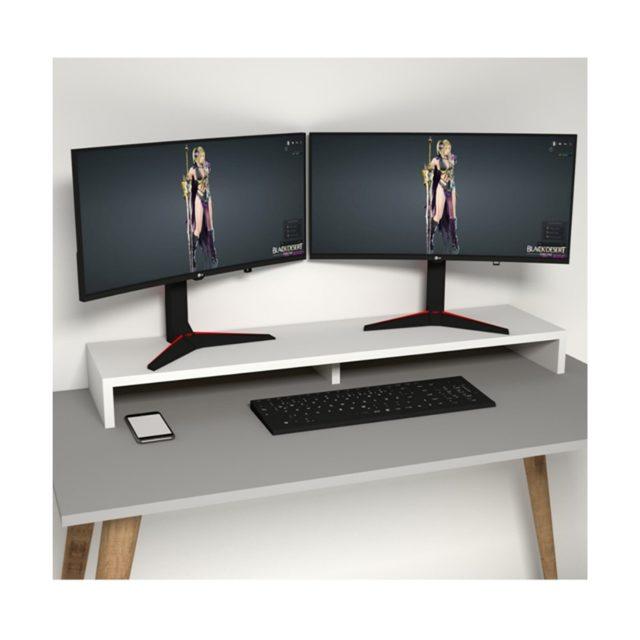 Emkawood Carry White Monitor Riser Soundbar Stand, which will be used by those who like simplicity, can easily place two monitors on it thanks to its width of 100 centimeters. You can easily store your other things in the empty spaces under the product so that you can get rid of the clutter on your desk. PVC tapes used on the edges will prevent possible injuries. In cases such as pencil marks, cleaning of the product can be done using a damp cloth.
10. For those who want a mountable stand: North Bayou 17-30″ LCD/LED Monitor Holder Arm, Monitor Stand
---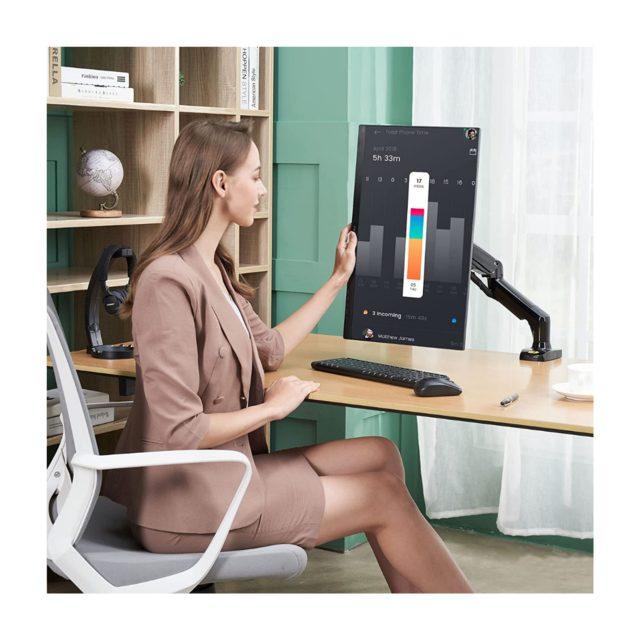 If you want to adjust your computer screen to the desired height while working, our following suggestion may be ideal for you. North Bayou 17 30 LCD LED Monitor Holder Arm Monitor Stand which you can easily adjust according to your field of view so you can work without neck pain Suitable for your 17 30 LCD or LED monitors the stand has a load capacity of two to nine kilograms owner. The product can be rotated 360 degrees and tilted at +85 degrees and -30 degrees, which is appreciated by the users.