What is the best watch for outdoor activities?
class="medianet-inline-adv">
Smart watches are now indispensable for many users. More advanced than ever with their developing hardware, these models support smartphones and can meet all communication needs only in cases where it is not desirable to carry a smartphone with you. Smart watches now generally offer similar user experiences. Being aware of this and wanting to make a difference in the field, tech companies started preparing special options when the basic technologies of smart watches were established. The first area of ​​focus was 'difficult circumstances'. The last name to join this field was tech giant Apple.
TITANIUM CASE
The company released the 'Apple Watch Ultra' on September 7th. Unlike other Apple Watch models, Apple Watch Ultra targets people who enjoy spending time on the field, divers, runners and professional athletes at the same time. Unlike normal Apple Watches, the product, which is built on a sturdy yet lightweight 49mm titanium case and protects the large sapphire crystal display from scratches, can be lowered to a depth of 40 meters, and can track an accurate location. with dual frequency GPS. and measures body temperature from the wrist. Before the Apple Watch Ultra, Garmin was the company that most supported the harsh environment smartwatch market. The company's product range currently includes many smart watch models that can withstand terrain conditions and have advanced features.
class="medianet-inline-adv">
Garmin's smart watches attract attention with their very long battery life, and the company's product range even includes solar-powered watches.
ENERGY OF THE SUN
These smartwatch models can store energy when in the sun, so they can work even longer than their counterparts. Garmin recently updated its MARQ series of specialty smartwatches with improvements such as AMOLED display and multi-frequency GPS. Among the watches in this series, the MARQ Athlete model appeals to athletes, the MARQ Adventurer model appeals to adventurers who love the land, the MARQ Golfer model appeals to golfers, the MARQ Captain model appeals to sailors and the MARQ Aviator model appeals. for kites.
class="medianet-inline-adv">
MODEL OPERATING AT -40 DEGREES
With their high prices, Garmin and Apple smart watches for harsh conditions are not available to everyone. However, this does not mean that there are no alternatives. For example, the company Amazfit, whose smart watches are also sold in Turkey, has a model called "T-Rex Pro". This product, which has a muscular body and can operate smoothly even at -40 degrees, is built from the inside on a durable body and can meet many needs of people regardless of their location. It is not known what will be the next big innovation in the smartwatch market, but it is believed that companies will continue to make a difference in categorization. For the time being, the company is no longer receiving anything.
class="medianet-inline-adv">
BUDGET FRIENDLY OPTION
Amazfit T-Rex Pro, one of the smart watch models with the highest price-performance ratio with 70 degrees of heat resistance, has military-grade impact resistance, can be lowered to a depth of 100 meters, and can track a stable position with the support of multiple navigation satellite systems. The Amazfit T-Rex Pro, which can detect large changes in altitude and suggest users to take the blood oxygen saturation test, which is important for health, on the watch, can track the activity in each pen, and in addition to all these, it can also track sleep. 3,200 TL
class="medianet-inline-adv">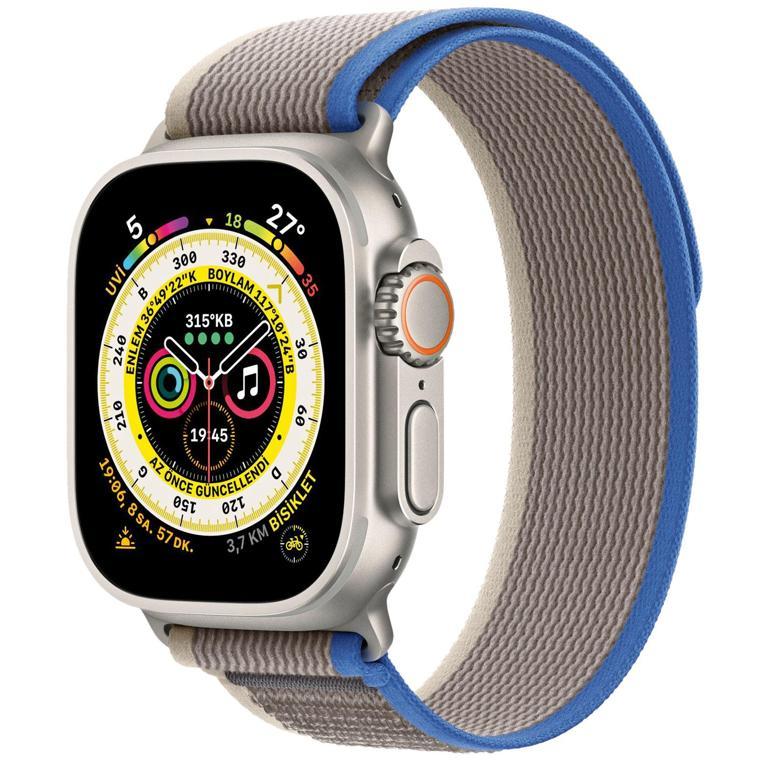 THE MOST POWERFUL APPLE WATCH
Apple Watch Ultra, the most advanced Apple Watch model, attracts attention with its housing that can withstand all kinds of terrain conditions. The smartwatch, the largest Apple Watch model, is equipped with a siren that emits 86 decibels. It is stated that this siren is designed for emergencies so that users can draw attention to their location in the event of loss or injury. The smart watch, which can offer up to 60 hours of battery life with its power-saving mode, can inform divers about both depth and water temperature. Apple Watch Ultra also makes it possible to make phone-independent calls via eSIM. 27,999 TL
class="medianet-inline-adv">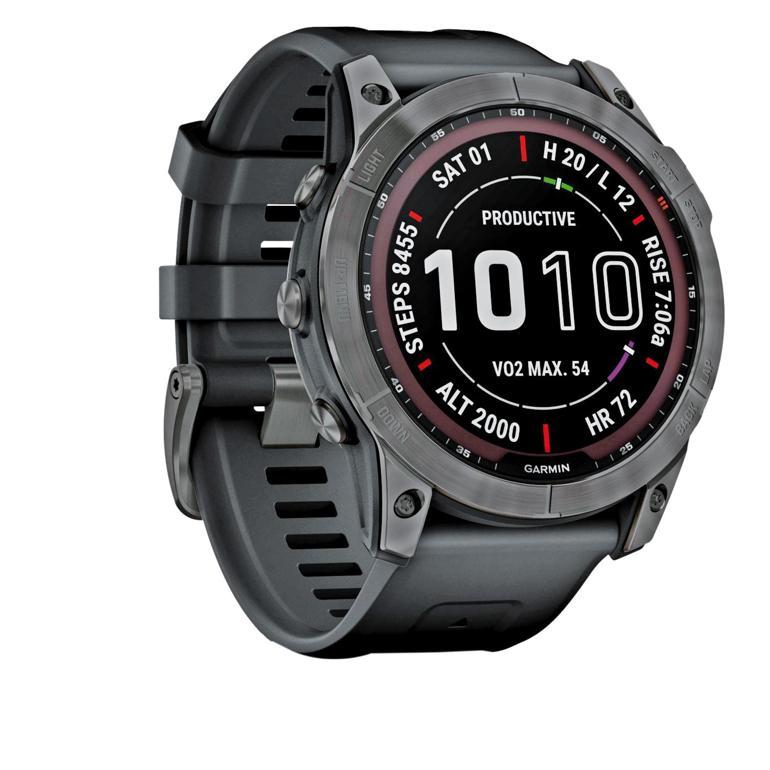 SOLAR SUPPORT
Built on a body that is ready for all kinds of harsh conditions, the Garmin Fenix ​​7X Sapphire Solar records a large amount of data that professional athletes may need and can perform accurate positioning by providing access to more than one global navigation satellite system (GPS, GLONASS, GALILEO). Equipped with an altimeter for altitude data, a barometer for monitoring the weather and a 3-axis electronic compass, the smart watch model, unlike many others, can be charged under the sun. According to Garmin's own data, with an additional 9 days of solar charging, a battery life of up to 28 days can be achieved in smartwatch mode. It offers a battery life of up to 89 hours in GPS mode, with an additional 33 hours after solar charging. 28,000 TL